Accessories & Essentials
TuxTowne by Bejarano offers the widest selection of luxury essentials to create the perfect look for any event.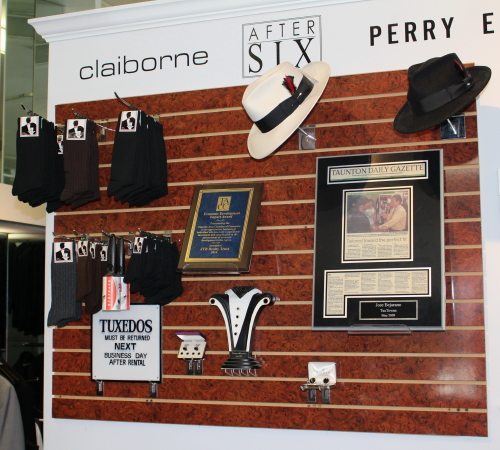 We offer formalwear accessories and essentials, from bow ties to cuff links that are crucial in creating a flawless look for every event.  It's the details that matter, and our experts can provide you with the perfect accessory to enhance your tuxedo, from designers like After Six, Chaplin, FUBU, Perry Ellis, Fumagalli, and Bill Blass.
Contact our Formalwear specialists now.
Let our formalwear specialists assist you in selecting the perfect accessory.